Have you ever asked yourself how many women live in this world who can say that they have no skin troubles, what so ever? Let me tell you this in complete authority then, there isn't a single person alive today who can say that. Most of us have acne troubles at some point of time in life or the other. That is the fact that we just don't want to admit.
I am sure you all look at your favorite celebs and go….yeah right! Like they ever have a bad skin day or second even! But let me tell you this, with the high-stress lifestyles they lead, they are no strangers to acne. They just know how to handle it and also have some amazing makeup artists who make us believe so!
If you don't believe, then you can check out these celebrities with acne. Their pictures below with and without makeup will explain all: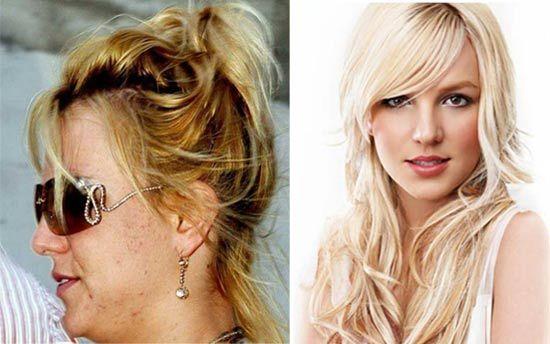 Britney Spears, aged 31, is an actress, singer and a mother of two children. Her responsibilities as a mother could be stressful along with managing her personal and professional life, due to which she acne trouble is certainly possible.